Don't miss out on the 100+ million non-Prime consumers.
In a time where Prime shipping isn't as efficient as it used to be before the pandemic, have you re-evaluated your eCommerce strategy yet? Prime is not 'prime' anymore, and still we're seeing many brands focusing their efforts solely around the Amazon 1P/FBA strategy. This narrow focus ultimately limits their demand and profitability because half of the 200+ million Amazon consumers don't even have Prime.
This 'non-Prime opportunity' is a huge market of 100+ million non-Prime consumers who are not getting their needs met and are eager for affordable solutions. Want to learn why and how this opportunity can increase eCommerce revenue and profitability? Fill out the form below to instantly access our whitepaper.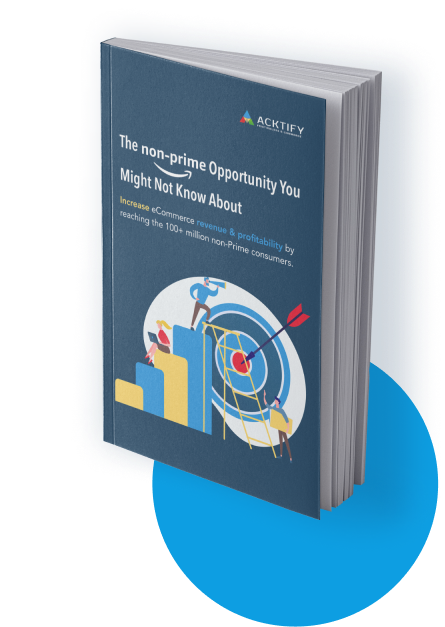 Challenges of Your eCommerce Strategy
The post-COVID marketplace has presented unique challenges for brands, distributors, and consumers. If any of these sound familiar to you, you need to re-evaluate your eCommerce strategy.
The Non-Prime Opportunity You're Missing
There's no question that an Amazon 1P/FBA business is still valuable, but it shouldn't be the "end all, be all" solution. We break down why you shouldn't neglect non-Prime consumers in your eCommerce strategy.
How to Capture This Opportunity Easily
How do you diversify your eCommerce strategy without changing your existing strategy and supply chain? Learn about the best strategy that will help you reach ALL 200+ million Amazon consumers.